Lidless Eye of Sauron, cake
CakeCentral member solociachef21 has crafted what can only be defined as a true work of art. The Tower of Barad-dûr as depicted in the films. Complete with the lidless eye of Sauron topping it. While everyone is saying wedding cake I'm thinking birthday cake… for me… next year.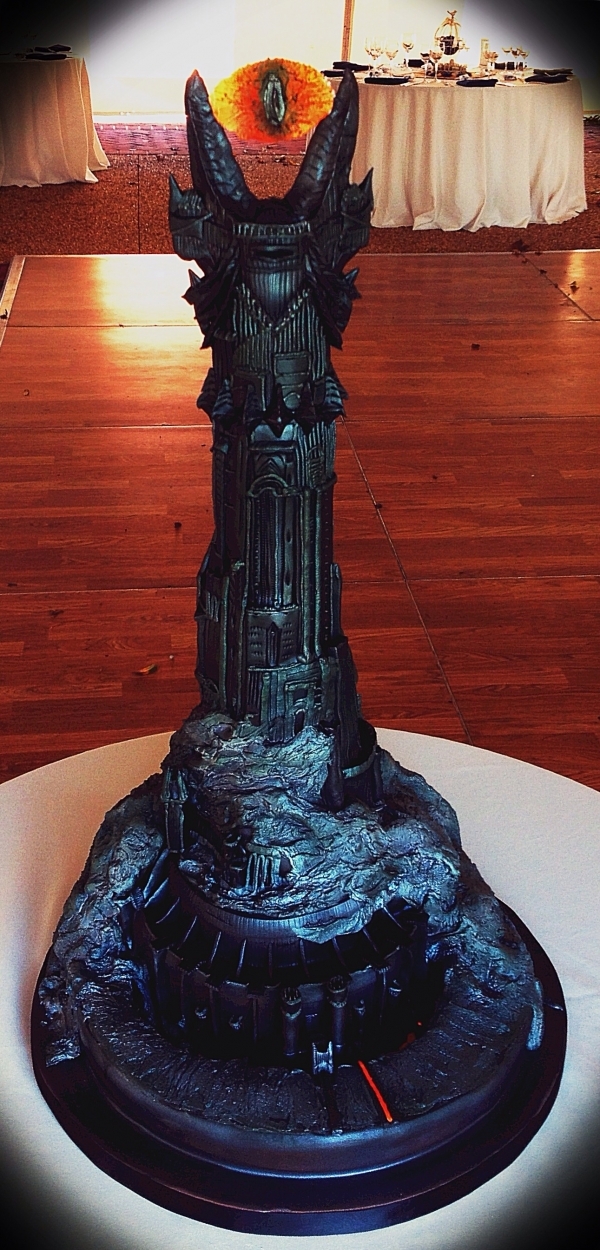 @wwmom521 needs to make that happen. Seriously stunning cake.
via Lord of The Rings by solociachef21 on Cake Central.