Zombie Head Bowling Balls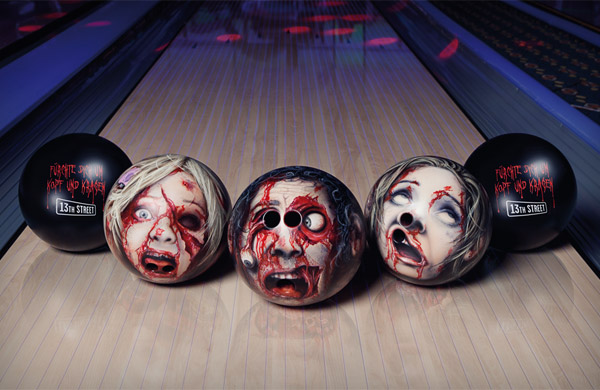 The Ad Agency  Jung van Matt/Elbe  while  promoting  13th Street  a German horror film channel developed these special zombie head bowling balls. Some even went to far as to use the holed for the balls into the design of the head itself. Thumb in a nostril anyone? These things look fantastic and the best part is the team promoting the festival travled around to differernt bowling alleys in Germany replacing the stock balls with these head cases. How awesome is that! Although word of caution no research has been done on what sticking your hand into a zombies mouth will do it the head has been cut off. i would steer clear of any ones with gaping maws.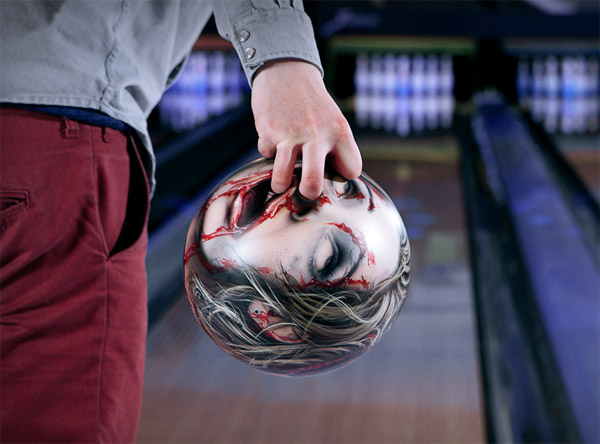 I would definitely try to use one of these things given the chance, how about you?