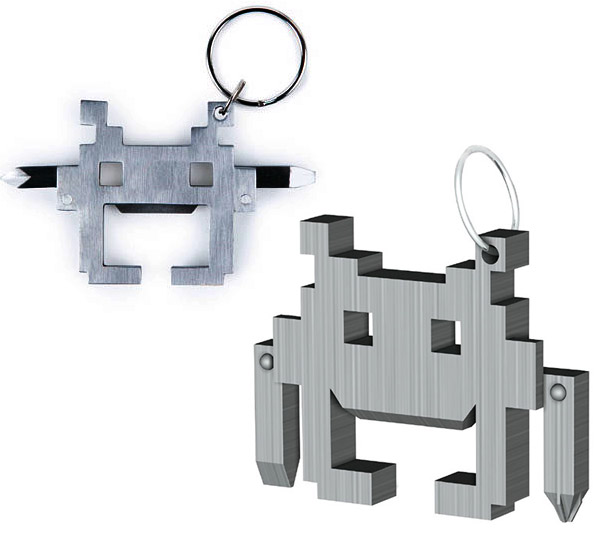 I am a huge  multi-tool  user, I have a leatherman, and scores of other knockoffs and honestly can't live without it. So anytime I see the power of a fully operational  multi-tool  I get excited.  Enter a retro gaming almost but not quite licenses Space Intruder (Faux Invader) Multi tool. This is geek cred on a stick.
Retro form factor? Check !
Functional screwdriver? Check !
Fits on a keychain? Check !
Space Intruder Multi-Tool Invades Your Keychain – Technabob.