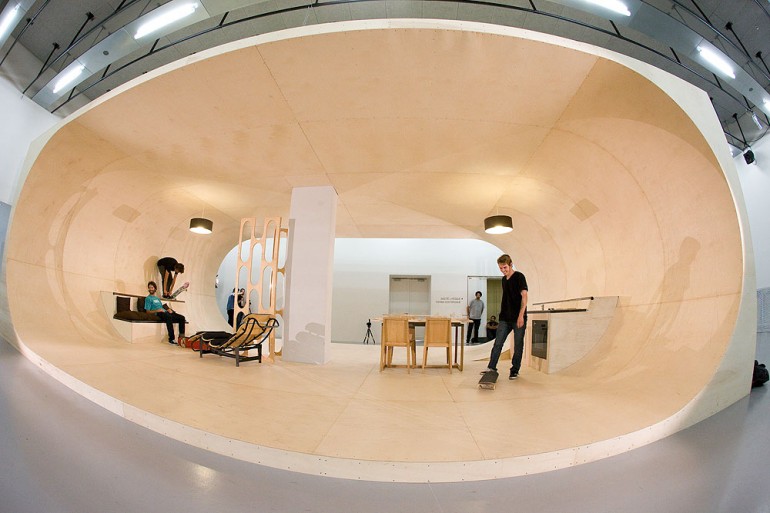 If you were like me,  you would always hear the phrase, "No skating in the house!" With a house built for skating, what would parents say?
In Malibu's Las Flores Canyon section, in California, a house is being constructed for the purpose of skating.  The idea was given to architecture, and author of "Air Architecture",  Francois Perrin by Founder/CEO of Soul Technology Inc., and world-renowned skater  Pierre-André Senizergues. The name of the house is "PAS", is in honor Pierre, who will be the occupant of the home.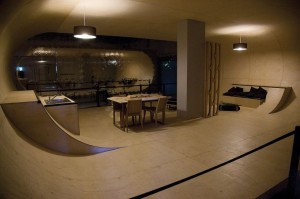 The house, when finished, will be measure at 2,200 sq ft. and will have virtually no corners. It is considered a skaters dream house. It will have all the rooms a normal house would have: master bedroom, kitchen, and lounge. All the interior furniture, which is designed by Gil Le Bon Delapointe, will be skateable. The furniture will come from the Skate Study House collection.
PAS House- A fully 'skateable' house being built in California