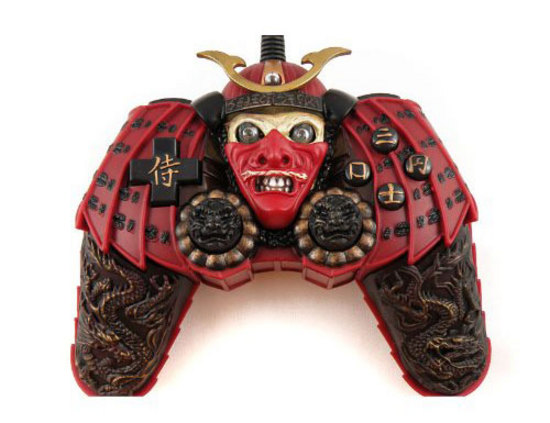 As someone who owned the orginal Xbox I understand controller issues. And as Game geeks we all have our favorite and our hated controllers. My favorite is the Xbox 360, it is as perfect as i could imagine it being. I absolutly hate the N 64 controller for the third leg and trigger in a  position  which is awkward and unforgiving.
All of these pale in  comparison  to this beast. This is the Warrior Monster Gaming Pad. PC controllers have never been the best, or even an OK substitute to well designed console controllers. But this  baffles  the mind. It looks cool, I mean really cool. But this is more art than function and more design than thought. Can't even begin to think why this would work, as opposed to just being hung on a wall as a faux artsy installation.
This is possibly the most uncomfortable controller ever | DVICE.