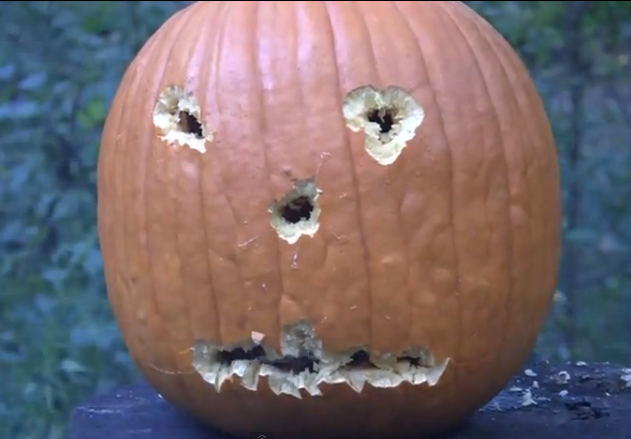 Yup… just your average day, with an average man carving a pumpkin with a handgun… nothing more to see here.
Man carves not one but TWO faces in record time.
USA, USA. See this is why people need the internet.
Happiness is a warm gourd, and a loaded glock(or a Colt 1911, as in this video) I guess.