Star Wars as a western? Why not. The story through its various parts is much older than we think of it. Part of Starwars are ripped right out of westerns, samurai movies and so many other flicks.,Just Check Out everything is a Remix
These toys, a creation of Sillof.com are a response to that lineage, by trying to pull the characters into that world. Confused? Well consider that Darth Vader becomes,  Sheriff Akan "Death" Vardas, And
Now I'm not talking about some recut version of Firefly, although that would be awesome. but the actual Star Wars Universe sent back in time and de-droided, de-aliened. But somehow… it still looks very compelling. I love that Chewbacca is Chewing Bear, a Native american. I love that C3P0 is now  Clarence Peppero, a worried bartender.
Tell me you wouldn't love to see this made into a movie.  Curious about the choice or viewpoint. Well in the creators own words "In the original films the film is seen from the perspective of 2 common workers, an idea Lucas borrowed from a Kurosawa film.   I kept that idea in this line and translated the common workers into wild west equivalents.   Rusty is the town blacksmith.   He is short, with a smooth head, one eye, and lots of tools"
Sillof also has Steampunk, 1942, and Samurai Versions of the characters. Awesome!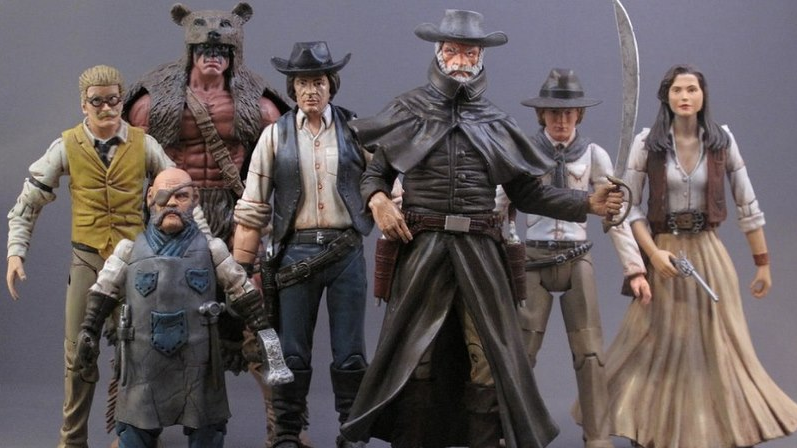 Via io9