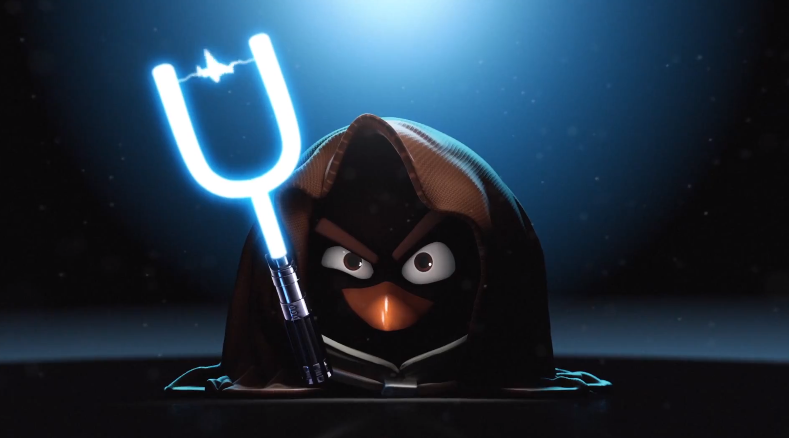 Angry Birds Start Wars  the name alone pretty much sells the product, you know what you are getting and what it will look like. So much win.
The hits just keep on coming for Rovio, this time they go so far as to make the ultimate  merchandising  leap. From one franchise living off a good idea for 3 years to another  that's  been doing it for 30! Well Played Lucasarts and Rovio. I salute your dedication to your IP!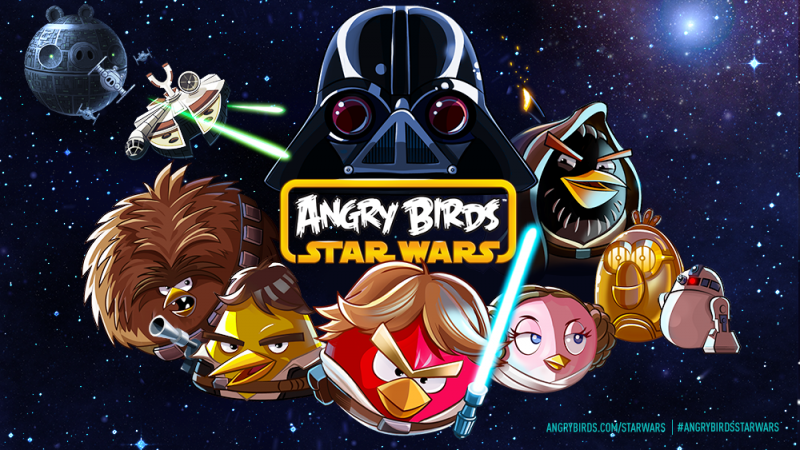 I can't wait to actually play it. not just because I like Star Wars, nor because I'ma  huge fan of Angry birds, but because I think putting them together could be hilarious. the Folks at Rovio know how to riff on an idea and putting these two together gives them plenty of chances to work that magic. Hopefully there will be a little Jedi V Sith thrown into the mix!
The trailer/teaser is Just Plain SICK

ANGRY BIRDS & STAR WARS JOIN FORCES – Rovio Entertainment Ltd.