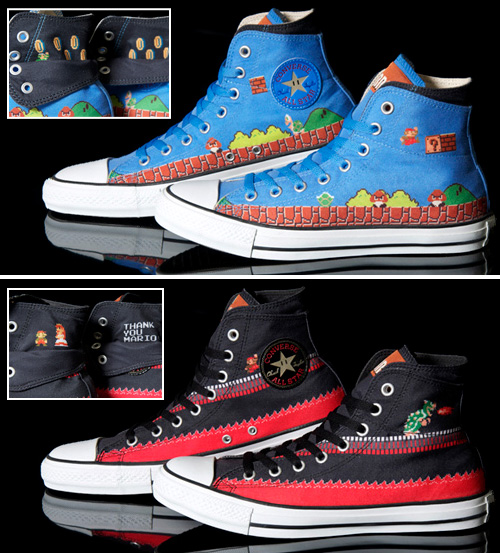 We have talked about the first run of the Chuck Taylor Mario 25th Anniversary shoes  before. Despite the fact that the anniversary was 2010, Converse isn't stopping the magic. Two new designs are  going  to be released, and unlike the last designs these actually look good to boot.
You can either choose to clad your feet in the iconic Level 1-1 of Super Mario brothers for a true retro chic, or go with a darker side and rock the Bowsers on your dogs. both shoes have fun patterns on the inside as well, Coins for the 1-1 and a thank you Mario on the Bowsers.
Of course if you want these, you will need to be in Japan, and you will need to be fast. Might be time to buy those magic MJ basketball shoes from Ebay.