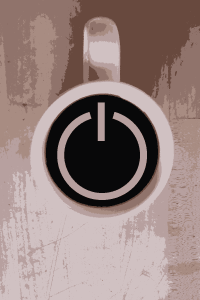 Ok seriously you shouldn't be reading this today, you should be off doing something fun, and rembering the fathers in your life. If you happen to be a dad, live it up dudes. This day isn't a day to take a load off your feet, it is a day to take stock of how you are doing overall as a geek father.
Some people teach their kids sports, some people teach their kids how to play an instrument, some people teach their kid what thors hammer is named, why there are 8 planets now instead of 9, what a quasar is, how midaclorians and a swell head ruined Star Wars. Some dads will talk at length about why wet processed  Sumatran  coffee is  different  from a costa rican Meil coffee. Some dads are geeks to sum all that up. It doesn't matter what you geek out about. If you are a stat geek from baseball, try to find a way to break the numbers down for the little ones, if you are a d&d geek, make your toddler a character and refer to her as Fl'ora the Half elf when in character.
OR, if you are me you want to do all of the above. I'm a geek of all trades, master of none. And  that's  fine. Hopefully my kids will end up well rounded and great at jeopardy.
The best part about being a geek…. any geek is that you thirst for knowledge. it is you duty to pass this thirst on to your kids,  answer  their questions, and expose them to new things they haven't seen or experianced before with wonder in your eyes. teach by doing, and learn from them.
To keep a long story  short, too late. Enjoy your children. If your father is still with you find at least one awesome small memory  that  you have some little thing he did to make your eyes sparkle and share it back to him. Or if your father has passed on honor his memory by sharing a moment like that with someone else. Lastly just enjoy the day. At least around here the sun is shining, the grass is green and I smell a cookout in my future!
Happy Father's Day!