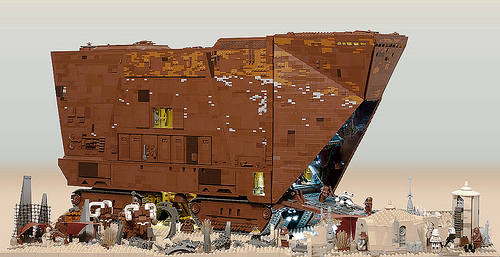 Lego Creations just keep growing, and getting more cool features. Today's view into the Brick Life (Seriously if that becomes a reality show title I want a cut) we had the madcap bits of awesome assembled by Marshal Banana… and has nothing to do with  Monkeyshines.
Marshal put together a 10,000 piece Motorized Lego Sandcrawler, with a working ramp and working lights. It took over 9 months and is detailed both inside and outside. This is a kind of crazy I can get behind! At over 96 cm long, and weighing in at 20kg this is a Big lego model!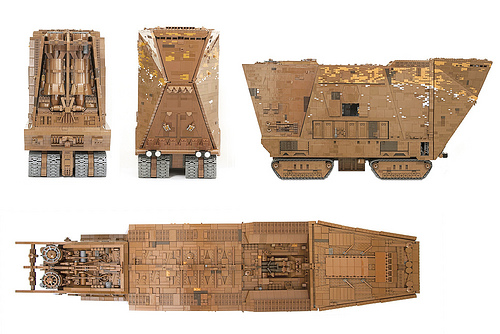 10,000 piece Lego Star Wars Sandcrawler measures over 3 feet long | The Brothers Brick | LEGO Blog.