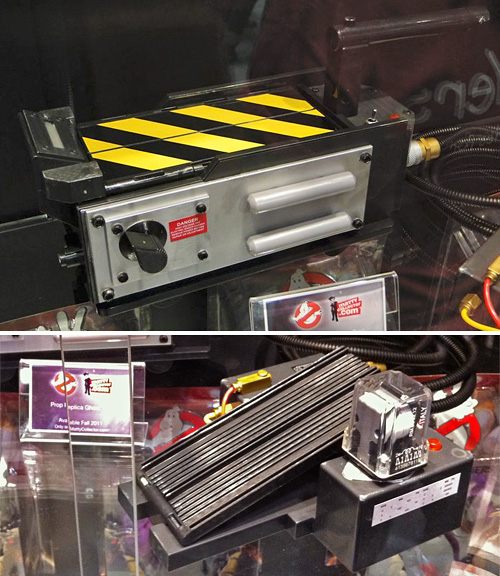 Coming this Fall for roughly 135 dollars. Mattel will be debuting an actual replica prop from Ghostbusters. The Trap which comes without the EPA endangering Containment unit looks unbelievable with a movie mode and a prop mode it can do a host of  different  things that will make Ghostbuster fans  squeal  and cross their streams. Light is Green.. trap is clean.
It can even jump and pop around when you capture a ghost! With so many features, for once i don't have any problems with a price tag that high. This looks to be worth it. Especially to fans of the series this thing is about as close as you can get to being in the movie and getting slimed yourself. Debuted at ComiCon this video takes you through the unit's paces pretty nicely.
OhGizmo! » Archive » Mattel's New Trap Prop Replica Will Have Ghostbusters Fans Rejoicing.