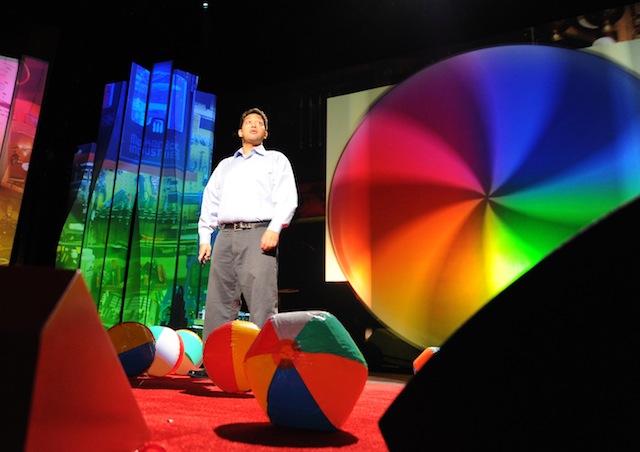 Letting go of your inhibitions is a scary thought. getting up to speak can be scary. but how about speaking at TED, a world renowned conference of navel gazers the likes you have never seen. People routinly show upt o give amazing talks. Sometimes the talks are laden with industry jargon and buzzwords. Especially considering how some fo the talks are titled you aren't sure if it will be junk or gold, then the magic happens.
The folks at Improv Everywhere  took that small window of opening and made it something beautiful. They  sponsored  a workshop at TED, and the posted their own speaker in the lists.  Eugene Cordero,  starred as the hapless Colin Robertson, CEO of a solar industry startup. Who was supposed to talk about "crowdsourcing solar panel technology innovations can lead us to a new paradigm for health care reform" And a few seconds in the magic happened.

The best part about this entire mayhem is that most of the other people involved are actually TED presenters and  attendees, who  attended  the Improv Everywhere    workshop. This is awesome fun stuff. Enjoy.