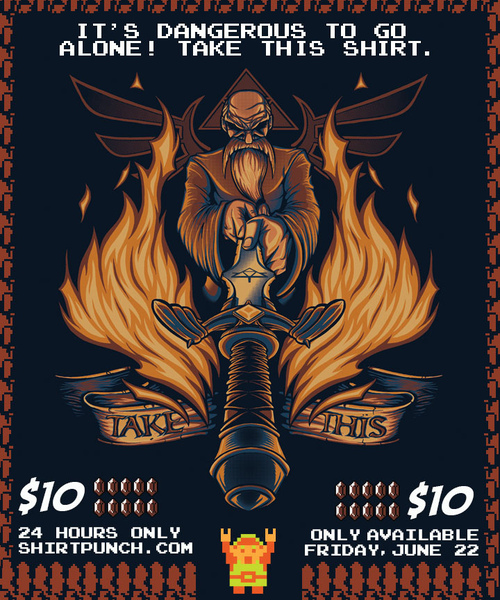 Grab your Rupee's ladies and gents!, Today only June 22nd. The most awesome of Zelda themed shirts. Only today, Only at Shirt Punch
A fantastic design by the Artist TrulyEpic,
 Jerry Nowlin is TrulyEpic, and he is  Facebooking, Tumblin, and Tweetin his way around the interwebs!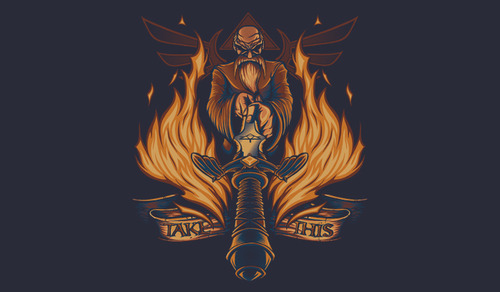 ianbrooks: Take This! created and submitted by… – CaffiNation's Cruft.