A certain subset of the CaffiNation audience, and even the production team is  enamored  with the Zelda franchise. And now for the low low price of 30 dollars you too can pretend to be Link, making some tasty vittles in the Castle Kitchen. Possibly for Zelda, Possibly for Gannon as a peace offering. All we know is the man likes to cook.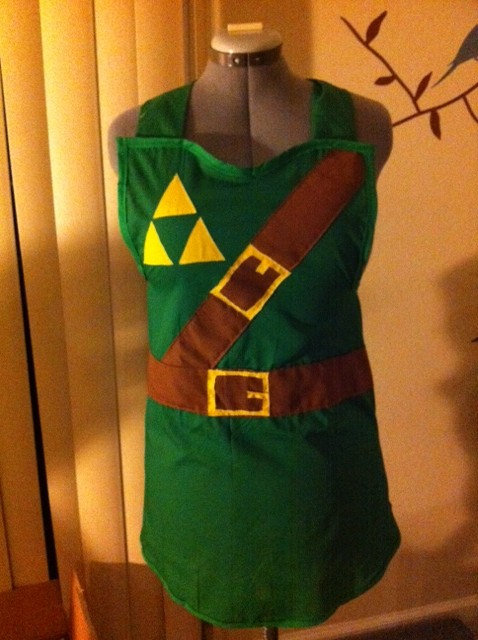 Link to the  
Product Page
 ($30)
But hey Zelda is a modern princess, she doesn't need a man to cook for her. She can do it herself!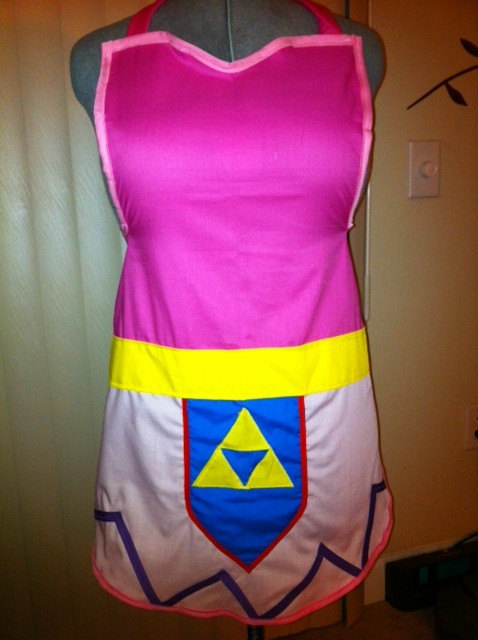 Link to the  Product Page($34)
All of these aprony goodies are found via  luv2right's page from Etsy. Rachel Brandford is a seriously awesome talent! Check her page out for more Geeky and Awesome products. R2D2, Batman, Wonder Woman, Captain America. Hey who doesn't like to cook and stay clean in the process. They'll leave you in  stitches!
Click after the jump to see my apron of choice!
BEHOLD THOR!
"HELLO MIGARDIANS, BE PREPARED TO FEAST UPON THE BEVY OF TASTY ITEMS I LAY BEFORE THEE!"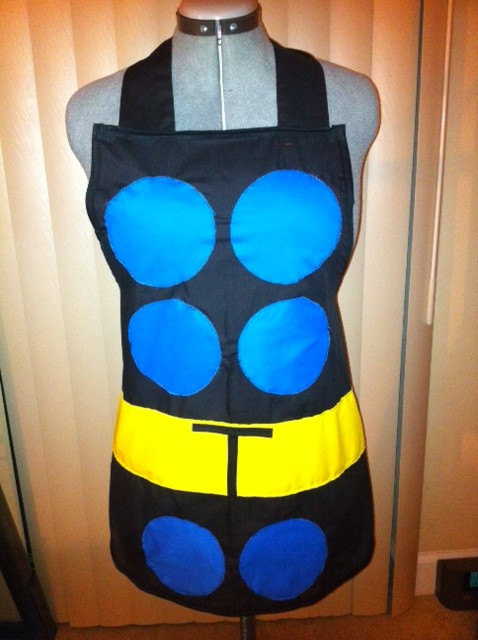 Product Page, only 15$!  and yes should i purchase that, and were you to eat at my house… I would talk JUST LIKE THAT
Found via  A Legendary Link Apron.