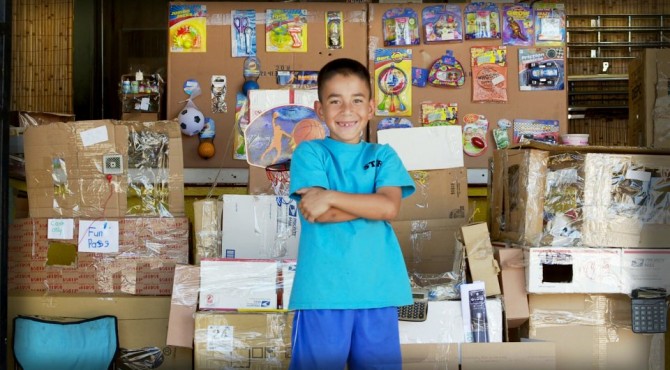 9 years old and dreams of Running an arcade. So he builds one out of cardboard boxes from his father's used auto parts store. Caine is a  hugely  creative kid who has a simple price plan.
1$ for 4 plays.
2$ fo a fun pass. 500 plays for one month. Dude I want a fun pass so bad.
Caine's Arcade from Nirvan Mullick on Vimeo.
Watch the video directed by the awesome Nirvan, who also happens to be Caine's first customer, and the man responsible for getting the word out.  My favorite part about this whole venture? Not a single person suggested to Caine he buy a real machine. Everyone just wants him to keep creating awesome cardboard classics!
The people have pulled together as this arcade went viral to build a scholarship fund for Caine to go to college. So far the kid has $67,000! And the video has only been online for 2 or 3 days. Awesome job internet!
Caine's Arcade: Facebook : Twitter