Podcast: Play in new window | Download
Subscribe: RSS
The High Octane world of Tunes and Tech, Coffee and all things Caffeine.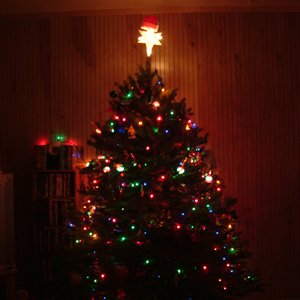 This Years Tree Is All Decorated!
This show sponsored by GoToMeeting Try it Free for 45 days
Tech Tid-Bits :—–
General Info:—–
Caffeinated Bits Today:—–
Music Bits :—–
Music from today's show is provided by the Podsafe Music Network,
Eric Metronome: Hanukkah Girl
The Dwarves: Drinking up Christmas
Thanks and Stay Caffeinated People!
Technorati Tags: 360, blog, blubrry, Caffeine, caffination, charity, Childs Play Charity, christmas, Christmas Lights, coffee, digital, gadgets, gamers, holiday, holiday season, itunes, music, Penny-Arcade, podcast, podsafe, robots, Tech, Techpodcast, tpn, TV, wii, xbox