Podcast: Play in new window | Download
Subscribe: RSS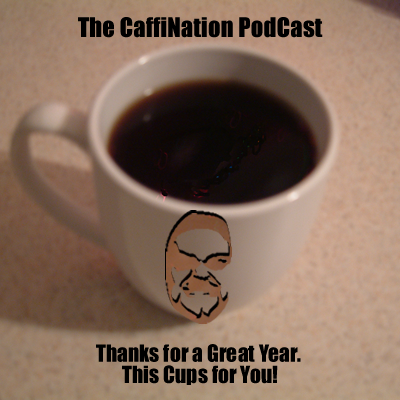 The High Octane world of Tunes and Tech, Coffee and all things Caffeine.
This show sponsored by GoToMeeting Try it Free for 45 days
Tech Tid-Bits :—–
General Info:—–
Caffeinated Bits Today:—–
Caffeinated New Year Tip for Drivers
Impressions of Starbucks, oddity of the business model
Music Bits :—–
Best Of this Years Music …
Jonathon Coulton: Code Monkey

Song of the Year from the CaffiNation Podcast

Smallfish Coffee Shop

Runner Up, which will take over should the winner not be able to perform his duties
More to come next show, top 5 songs not including these two.
Thanks and Stay Caffeinated People!