Podcast: Play in new window | Download
Subscribe: RSS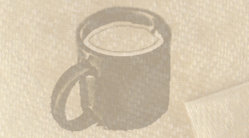 The High Octane World of Tunes and Tech, Coffee and all things Caffeine.
This show sponsored by GoToMeeting Try it Free for 45 days
General Cruft:
Downtime
Server Bidness, and hosting woes.
Courtesy of the Podsafe Music Network: Good Riddance : Darkest Days
Tech Tid-Bits :
Geeky News
High Tech Hijinks
Tech Talk:Postponed, Next Week Media Center Edition
Because We Can : Video Linkage Alert
Caffeinated Bits:
New Recipe in the Works: Peanut Butter Cup Coffee
Working with Coffee Vodka, the good and the bad
Home or Office Brew? a question of productivity
now they need one for coffee
Thanks and Stay Caffeinated People!
: CaffiNation {At} gmail {Dot} com

: www.caffination.com

: Proud Member

: BluBrry Network

: www.myspace.com/caffination