Podcast: Play in new window | Download
Subscribe: RSS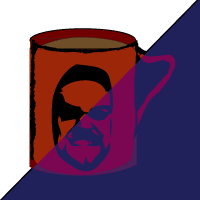 A Thousand Pardons for the Audio Quality on this episode, just wait and see
The High Octane World of Tunes and Tech, Coffee and all things Caffeine.
This show sponsored by GoToMeeting Try it Free for 45 days
General Information:
Showing some love. Decision 07
Audio Problems Plague Us
Tech Tid-Bits :
Best Quote Ever "Perhaps we do the minors of this country harm if First Amendment protections, which they will with age inherit fully, are chipped away in the name of their protection." ~Senior U.S. District Judge Lowell Reed Jr.
Tech Talk:
Media Center Continuance. Tversity Free NAS programs debuted over the weekend in a tell all article.
Caffeinated Bits:
Tea- in a Coffee Maker.
Caffeine Dependency, the ugly truth
Thanks and Stay Caffeinated People!
: CaffiNation {At} gmail {Dot} com

: www.caffination.com

: Proud Member

: BluBrry Network

: www.myspace.com/caffination
My Odeo Channel Pay No Attention to this (odeo/8d21f751df02b3e9)