Podcast: Play in new window | Download
Subscribe: RSS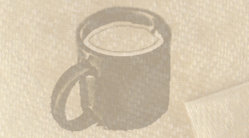 The High Octane World of Tunes and Tech, Coffee and all things Caffeine.
This show sponsored by GoToMeeting Try it Free for 45 days
General Information:
My Voice, ups and downs
Tech Talk RSS Delayed, intro below. Laptop Talk Coming soon
Musical Accompaniment: You don't need any tonight, lots of content
Tech Tid-Bits :
Caffeinated Bits:
Coffee Rage, I can feel your anger burning.
This will never replace coffee, people will die
Beer is the source of our Power?
I think not, without coffee/caffeine no one would program
Thanks and Stay Caffeinated People!

: CaffiNation {At} gmail {Dot} com

: www.caffination.com
: Proud Member

: BluBrry Network

: www.myspace.com/caffination