Podcast: Play in new window | Download
Subscribe: RSS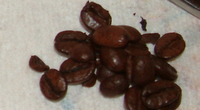 The High Octane World of Tunes and Tech, Coffee and all things Caffeine.
This show sponsored by GoToMeeting Try it Free for 30 days
Musical Accompaniment:
General Information:
Tech Tid-Bits
CaffeiNated Links, Food Tech

Only 7? should have been365 reason to drink coffee… days that end in a Y people?

Should have been renamed, 7 reasons why I am Invincible

Waffle-Tech. Keyboarding for breakfast
Truth in Advertising, Good Story
45 degrees of Awesome, Also Titled You are all sheep
Nescafe Launches Half-Caf, for slackers
Thanks and Stay Caffeinated People!

: CaffiNation {At} gmail {Dot} com

: www.caffination.com
: Proud Member

: BluBrry Network