Podcast: Play in new window | Download
Subscribe: RSS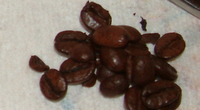 The High Octane World of Tunes and Tech, Coffee and all things Caffeine.
This show sponsored by GoToMeeting Try it Free for 30 days
Musical Accompaniment:
General Information:
Tech Tid-Bits
Tech Talk: Laptop Vs. Desktop
Price
Upgrade-ability
Durability
Power
Advantages
Longevity
Heat
CaffeiNated Links, Food Tech

Thanks and Stay Caffeinated People!