Podcast: Play in new window | Download
Subscribe: RSS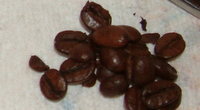 The High Octane world of Technology, Steeped with Coffee .
This show sponsored by GoToMeeting Try it Free for 45 days
Music: Lemon Demon
General Information:
Joost Anyone? Anyone else? Still some more left
Longer shows, trying to avoid
What a Week, a Thousand Pardons
Loudness
Tech Tid-Bits
CaffeiNated Bits, And Liquid Rage

Energy Drinks, False hope, fools gold, and sometimes even tasty
Now in my doughnuts… This is awesome
How do you know when enough is enough?
Technorati Tags: coffee tech technology caffeine red bull food
drink taste gadgets opinion robots monkey wordpress podpress
podcast caffination kerfuffle

Thanks and Stay Caffeinated People!