Podcast: Play in new window | Download
Subscribe: RSS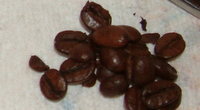 The High Octane world of Technology, Steeped with Coffee .
This show sponsored by GoToMeeting Try it Free for 45 days
Musical Accompaniment Provided by the Podsafe Music Network:
General Information:
Joost, going Twice
Air Conditioning is back!

No pleasure, no rapture, no exquisite sin greater… than central air. – Azreal: Dogma

New articles on the way, I swear
A Thousand Pardons for the audio malfeasance
Tech Tid-Bits
CaffeiNated Bits, And Liquid Rage

Sneak Peek, Cool Recipes and Quick Drink tricks
Cool Geek Tech
Put down the microscope and step away from the gene pool
Technorati Tags: coffee tech technology caffeine red bull food
drink taste gadgets opinion robots monkey wordpress podpress
podcast caffination kerfuffle

Thanks and Stay Caffeinated People!