Podcast: Play in new window | Download
Subscribe: RSS
Back to Business after being down with the sickness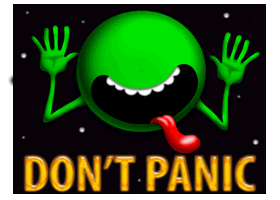 So it has been a while… Too long really when you think about it. Especially when you only record once a week, But i got sick shortly after Halloween and have been fighting back ever since. Spent the first week so far under the weather I couldn't see light. This week I'm just overtired, Not too much else to say. I can spend time and apologize for missing so much time or get back to bid-ness of  giving  you  awesome  content to fill your ears. I choose the latter. Enjoy the show.
This is a fun episode we hit up firesheep again, but quickly descend in a my little pony soldering iron induced haze. We touch on the hot topics of math and parenting while keeping it real with some coffee cake love. From Offline filesharing to  flavor  hacking your coffee equipment we touch on so many different topics in this show its  kind-of  a shame it has to end.
How Sick was I? I went a week+ without any coffee… I wouldn't recommend it.
Support the CaffiNation: Poster Style
Sponsor: Visit  gotomeeting.com, click the try it free button and use promo code: Podcast.
Geek Cruft
Firesheep no longer in the news but still a threat. Beware your Browser
Chevy plays Pacman with Real Cars!
Vintage Star Wars Travel Posters. A little propaganda style thrown in
Math worked out for Optimal Candy Collecting
Build your own mech for halloween? Factor in the truck rental
NYC Hidden gem of a subway station, and how to view it
One part Lava Lamp, One part tea light, 4 parts awesome
James Dyson, inspired by MC Escher, builds a Wrong Garden.
Self Repair Manifesto! A Movement I can get behind
6 Demandments of Track Building, a Parenting guide
Dead Drops an offline file sharing art project, hacked with an autrun.inf virus in 4,3,2….
My Little Pony Solders on… just disturbing, yet  practical
How to secure WordPress… Just a friendly FYI
Nintendo trademarks "it's on like donkey kong" frat boys everywhere weep
Food and Caffeinated Bits
Many Thanks for listening, Stay Caffeinated!
Phone 215-240-1319 | Twitter @caffination | Facebook Fan Page
Subscribe via | RSS | iTunes | Zune