Fun in the Sun People: Welcome to Summertime!
First off I guess I should do a little housekeeping here. It is no longer spring, it is no longer the same week nor the week after this set of articles was started. But I felt obligated to finish it. I plan on showcasing a couple of recipes I have been eating for a little while in the hopes that someone else can enjoy them as much as I do.
I'm an amateur cook, I prefer to throw things into a pot "eyeballing" the recipe as I go. I work by taste so its a stretch for me to get a recipe just right. Here are some that I have worked to a point where I am happy. Please understand more so than anything else on this blog Food is a personal item to me. If you don't like these please be kind and gentle in letting me know. However if you love yourself some good food then please be effusive with your praise.
Two Face give these recipes One Big Evil Thumbs Up!
sweet steak rub:
London Broil Or Flank Steak. Long and Lean cut of meat
1/3 cup of sugar
1/4 cup of salt
2 tsp of black pepper
2 tsp of garlic powder
1 tsp of Cayenne pepper
1 tsp of chipolte
Olive Oil
1 fork
Enjoy! Want to find out how to cook this? Keep reading. 3 More Recipes as well…
Mix dry ingredients together thoroughly. Taking care of the dust that can sometimes come off of the finer ground black and red peppers. Lay the steak out on a cutting board or other smooth dry surface. tenderize the steak with the fork in uneven rows covering most of both side of the steak. Pay close attention to the inside of the steak, don't worry too much about the edges.
Lightly coat the steak with olive oil on the first side, take a small handful of the dry rub and spread evenly over the steak. Grind rub into the side of meat until the powder is well worked. Pick up steak using a towel or sponge to clean up any juices left from the underside of the meat, the less juice left on the surface the more your rub stays on the meat. Coat the second side of the meat with the olive oil, again lightly. Rub approximately the same amount of powder into the second side of the meat.
Fire your grill or broiler. Broil for 5 – 7 minutes for the first side, 4 -5 for the second side. Allow broiler to reach temperature before placing meat in.
Now I'm not one to tell a Man or Woman how to grill, that a personal matter, but this is how I get this steak done right. Fire up that pit to a nice and steaming hot temp. Sear both sides of the meat before flipping the steak back to the first side you cooked, drop the temp down low and lower the lid. 6 minutes on the first side, 4 on the second.
Spicy grilled chicken:
3 tbsp Honey
2 tbsp chipotle Tabasco sauce
2 tbsp spicy brown mustard
3 tbsp plain Bar B Que sauce.
Mix all the ingredients very well, there should be no separation or different colors. This is especially important when it comes to the honey. Coat chicken to your hearts content and grill / bake / broil them suckers up right. Nothing more than a damn fine sauce if you ask me.
Zesty anything sauce:
1/3 cup Mayonnaise
2 tbsp of Horseradish (or to your taste)
dash of oregano
dash of thyme
dash of rosemary
dash of black pepper
dash of cilantro
2 tbsp of grated Parmesan cheese
Mix well and dip anything you want into it. Its great on sandwiches and as an ad hoc chicken salad dressing. I've used it to dip steak into, chicken, green beans, carrots. I love this taste. Don't have all those spices? try a good "Italian Seasoning" mix for the same or similar effect.
Green beans royale: The King of green bean recipes

1 half onion
1 dash garlic
1 tbsp Olive oil
salt
black pepper
2 cans fancy style green beans or 1 pound of fresh cleaned, trimmed and chopped green beans
In a large skillet, I prefer a 10″ cast iron, add the olive oil garlic, salt, pepper to taste and caramelize the onions. This is done over a medium – high heat, slowly shift onions around the pan to prevents them from burning. Black is fine, brown is good.
For fresh green beans this process is a whole lot better if you blanch the green beans first. Get a nice pot of water to a good high rolling boil, a good high rolling boil and you throw them in for a couple minutes until they are a bright vibrant green. Drain, shake and dump the green beans into the skillet with the onions. Saute for about 3 – 5 minutes. Serve
For Canned Beans, nothing wrong with that to say the least. Open, Drain, Saute, Consume.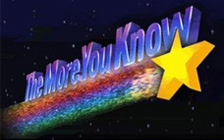 I hope these recipes will sate your pallet and fill your belly now excuse me But I'm getting a bit peckish!
Other articles in the Springtime has Sprung series
~Stay Caffeinated People!