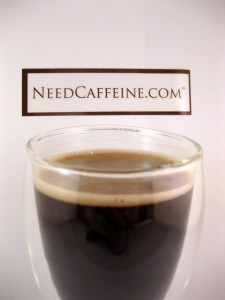 Yet another chilly day comes to a close here in Philadelphia. The night winds are whipping, and while this isn't nearly as chilly as it usually is. Cold is cold enough. What my body really needs is a nice warm drink, a kick in the heart to bring this day to a smooth and comforting close. Enter  Intelligentsia's  Black Cat Espresso. Delivered as a lovely care package from Needcaffeine.com this wonderfully smooth espresso is easily a 4 out of 5 beans on the scale. Even with my less than fantastic equipment the quality shines through.
The Black cat is expertly blended from direct trade sources in Brazil and Ethiopia, who would have thought half a world away from each other these two locale could make such beautiful music? The folks over at Needcaffeine.com have a wide assortment of quality coffee's and espresso. and like any good retailer they keep the two  separate. Just because something makes good coffee, doesn't mean it will produce excellent espresso, and the same goes in reverse.
I would like the thank the fine folks from Needcaffeine.com for sending me these wonderful samples. You have helped make a chilly winter night that much warmer and more productive.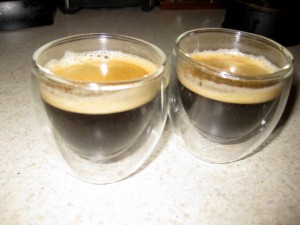 *Full Disclosure: I was sent these samples at no cost for the  purpose  of review.