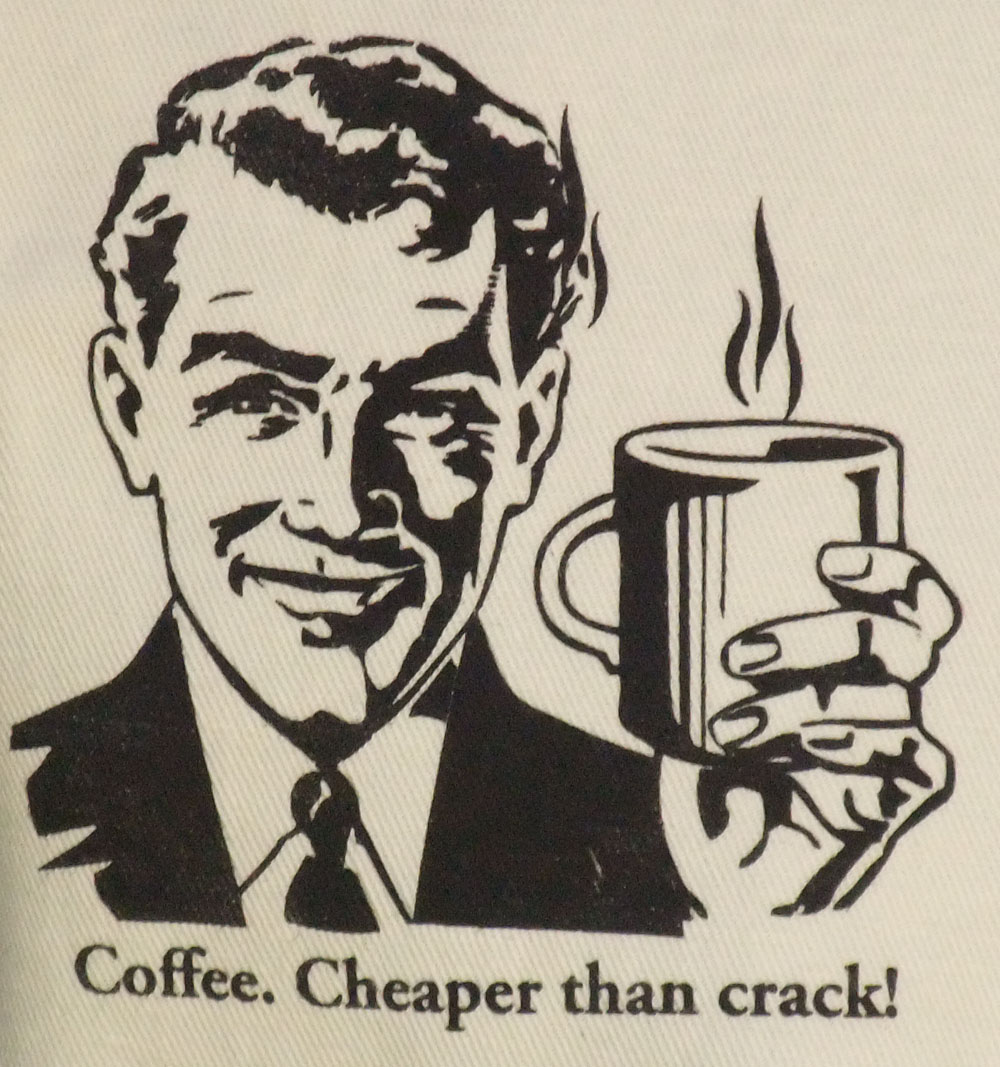 I am an absolute sucker for T shirts. I love buying them. I love wearing them. They help me not be naked. Which I have found in polite society, is probably a good thing. I was contacted by the fine folks from Coy Clothes about their coffee related T shirts. Well this was a win no matter how you slice it.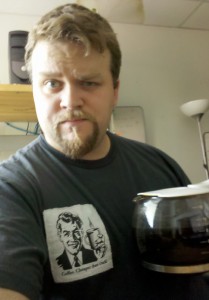 Lisa sent me a wonderful T shirt, a very very comfortable T shirt. With a coffee related patch on it, as seen to the left. These are not simple silk screened T shirts but rather canvas sown onto the shirt to highlight the design. Spiffy! They have a ton of neat designs over there, and as you can see they do make a stylish statement.
So if you want to not be naked, and represent Coffee, or bacon head on over and check them out!
*The Fine Folks at Coy Clothes Sent me a T Shirt for the purpose of  review, and wearing