When you run a video game sports franchise and you update your title every year you run the risk of falling flat. And of getting complacent. You really can't put the folks over at 2k into this camp. With the latest edition of NBA 2k13 they have done anything but stand pat.
What fans will care about? Content!
the game has been updated with all of the new players, moves and design changes. It has current contests and live play by play within the games. everything is tight, the game is  beyond  fun and the action is non stop. If you like basketball this game is fantastic, The drama in each individual games is hard toput an exact word on but you really never feel like you're out of ti. big Mo is front and Center (Momentum) Start on a roll? Ride that bad boy out! Going cold? Either shoot your way warm or sit your ass down.
This game is a cruel reminder of just how disparate the talent in the league can be. The haves and the have  tons  are light years apart in the game, but man is it fun to take down  Goliath!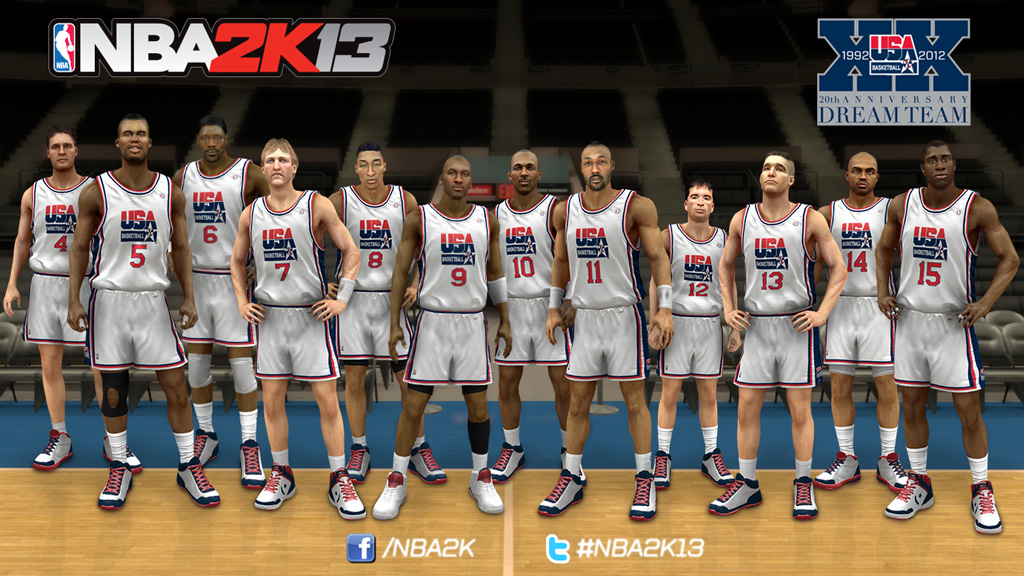 What video game geeks will care about: Physics!@#@!
Seriously though the  developers  spent a lot of time actually working ball handling and physics into the game. Your player now wraps his hand around the ball, and the rim, it not only looks more realistic but it actually plays like a real peron. It's getting freaky close to reality and it makes the action that much better.
What Music geeks will care about: The soundtrack, since its produced by JayZ is actually pretty sweet, and flows in with the game a bit better. My only problem was that there is one annoying song (to me at least) Sounds like the start of the Ghostbusters theme song, but there is no way to turn one song off. it isn't that bad just kind of wish the feature was there.
The only bad thing: In player creation the attributes menu was exploded so instead of a nice tight display of stats and easy to add and subtract feature you pay for each feature right off the bat, letting the push and pull of the graph that much hard, and much more final. And sadly the addition of DLC into the stat generator dangles the karat of 5,000 extra player points, which go by pretty quick, for an additional fee. Sadly i wish my dude was just a better player from the get go. Its hard to love a game that creates a star drafted into the league with a very low set of starting values. Your player  starts  at around a 67 out of 100, as a rising star. you are probably and easily the worst statistical player on your team, by a long shot. If they started you in the 70's you would have half a chance.
Fantastic update to a really awesome franchise. Pick it up!
Full Disclosure: This game was given to me at no cost by the fine folks at 2K games. This did not affect the outcome of the review