From time to time i travel away from the Caffination Lair, and when i do i like to make note of exceptional coffee findings. When I venture to a hotel i don't have very high hopes for coffee, most of the time i just pray that the little machine in the room is clean and call that a win when it is.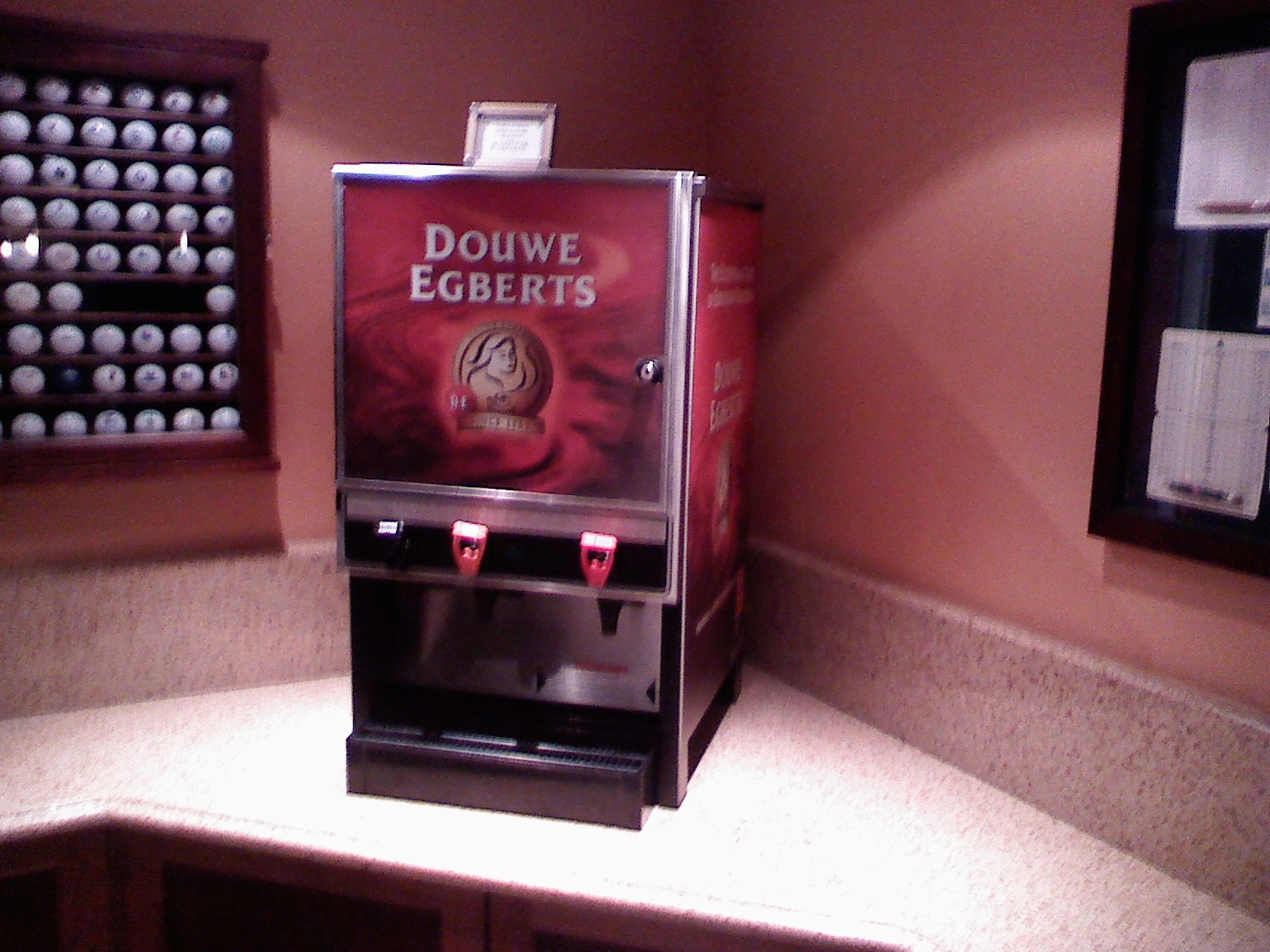 This past weekend i stayed at the Lovely Radnor Hotel to attend my Cousin's wedding, which was actually held at the very same hotel. The hotel was beautiful and the accommodations where very very nice.The ceremony was held indoors due to inclement weather and the staff from the hotel at all times were very friendly and helpful.
But being the kind of person I am I was stunned to find no coffee maker in the room but rather a large Douwe & Egberts Machine in the lobby. I was stunned, not only because I truly love Douwe and Egberts coffee for its smooth taste, but also because a hotel has finally made the correct choice, Centralized Quality over convenient junk.
In the morning there is a full station, which i didn't get a chance to snap a picture of with selections of sweeteners, Twining Tea Bags and creamers.
I just had to share the experience. My only regret was that i didn't try their restaurant while i was there however my parents had rave things to say about the food as well.
591 East Lancaster Avenue, St. Davids, PA 19087
800-537-3000