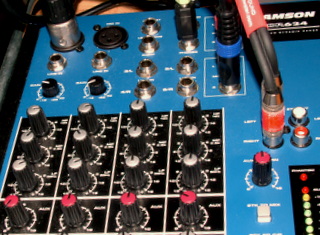 Alright ladies and gentlemen listen close because we have a small announcement. Th CaffiNation Podcast has decided to migrate its location within your workweek to Thursday nights. Why you may ask? Well its a simple matter of logistics. No one likes Thursdays, and we are going to try and change that. To be honest for some reason Wednesdays are rough, some cosmic wind blows sets a head wind on the middle of the week. So I'm trying to make life a little smoother here and record on a day which always seems just a little bit easier. You will still get your twice weekly showing of the CaffiNation podcast but just a day later.
Now I'm not an unreasonable man, if there is a dramatic outpouring in support of a Wednesday show then we will stick with the tried and true. If you would like to give the new way a shot then email us on that count as well.
Also we are returning to the frequent blogging to keep you up to date with all of the fun and off beat happenings from around the web. So please tune in tomorrow to catch the full version of the Podcast, complete with our final word on our Media Center Experience.
And for your trouble we have a little linkage to throw your way tonite. Sort of a parting shot to Wednesday.
For Commentary on this and more check out the show tomorrow.
Thanks and Stay Caffeinated People!
~Pzul