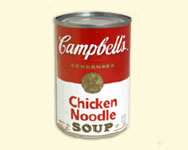 Hi all,
In case you didn't figure it out yet, I needed to cancel the show for Sunday As I've been sick for a couple of days, and the last straw happened on Saturday … my throat is now scratchy, raw and red, not conducive to podcasting at all. I would normally make up this show but I wanted to point you back in the direction of This little gem, its the recording from Last weeks Tech Talk Live. I recorded two shows for Wednesday on kind of a lark, and as it turns out I had a great deal of fun. I also wanted to remind you that the second live taping of the CaffiNation Tech Talk will be at 10:30 Wednesday Night (EST, GMT-5) right here. Skype in, chat with us or leave a voice mail, 215-240-1319. And We'll get you on the show! This week we will be talking about software for your machines, and the free alternatives that are out there.
Wednesday Night's CaffiNation Tech Talk Live…
And for those people who already asked my how I'm doing I'm doing much better now. My twitter account tells a sordid tale of a descent into damn near delirium. People my age are not supposed to have 103 degree (39.5 C) fevers, so I'm better now, and slowly clawing my way back to healthy. Thanks for your concern and your continued ear time.
Stay Caffeinated!
…but in my case, chicken noodle souped.