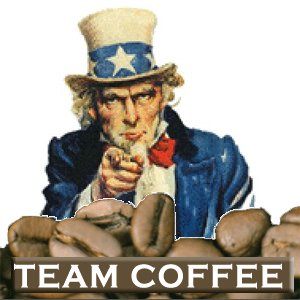 Welcome to the Resource page for Team Coffee.I've Already codified why we were founded in a blog post, but I figured this would be a good place to drop links ot the files you can use for twitter, or beyond.
We are not held back by one color, we are legion, we are TEAM COFFEE.
Go Team Coffee.
Unite! Consume! Caffeinate!
Our Colors are (in Hex) C0FF33 (AS SEEN HERE) And 6C3921 (AS SEEN HERE)
Transparent PNG File for Twitter Icon Border
Background Image of coffee beans? These Should work





Twitter Backround

Desktop wallpaper