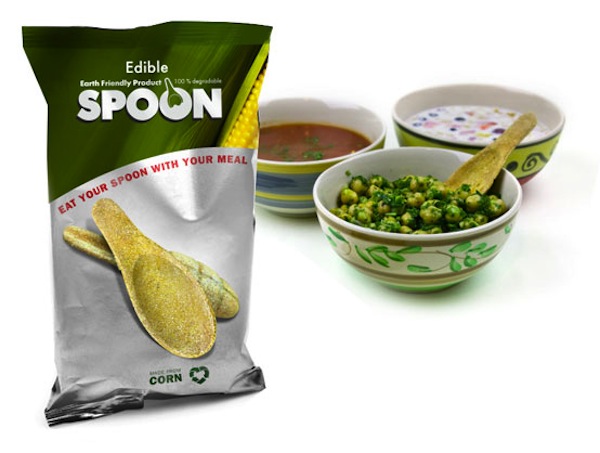 Because why do dishes or clog landfills when you can pack on CARBS! Oh hell yeah. A corn based compressed corn food like product all organic. Which doesn't say much wood is organic, it isn't very edible or  nutrition. But this  promises  to be both edible and  flavorful   coming in plain and Sweet and spicy, for the wild child in each of our culinary hearts.
Or you know you could just use a chip to eat the food, and save some money. I like the idea, I really do. But it seems to solve a problem we don't really have. by creating a consumable demand. And if you look at it whats better. throwing a metal spoon in your bag or buying bags of edible spoons?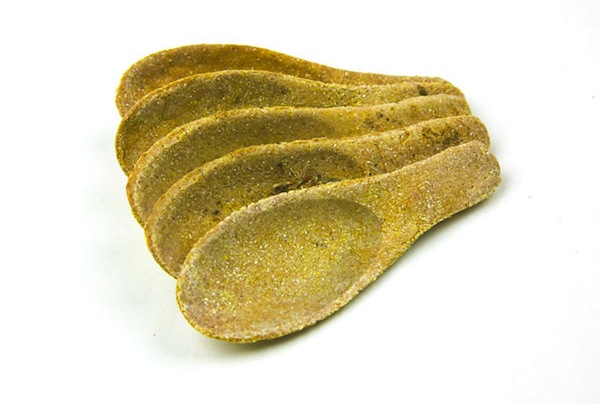 While we are on the subject if this is such a next level idea why isn't it an edible spork? Spork it the thinking man's go to  utensil   Hey my classmate knew that in 1st grade when he made an edible spork out of a carrot to eat spaghetti. (It was an assignment to make a non conventional eating utensil for spaghetti. I made a fork you crank to turn the spaghetti. )
All hail the one true utensil, the Spork.  From Thinkgeek, and hey this one is made of titanium.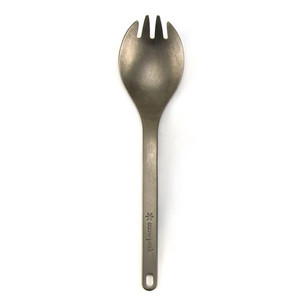 Sweet n' Spicy Edible Spoons Add a Kick to Boring Meals | FoodbeastFoodbeast.