Every once in a while you realize you haven't been reading your friend's blog as closely as you thought you had. MAS is a great friend of the show, and this site  routinely  sharing awesome goodies of both a geeky and a caffeinated nature. However he posted to his own fabulous site a while back about these tasty tidbits… And I somehow missed it entirely.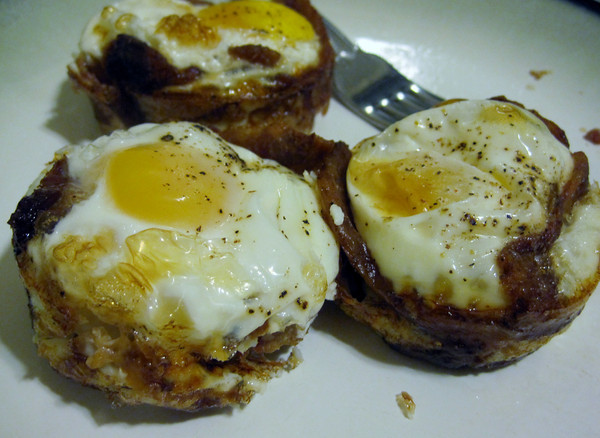 Bacon and Egg CupCakes… You know without the cake.
All I can say is I know what I'm making for breakfast next week! One batch would hold me over for the week. It don't think it is possible to truly emphasize the amount of exclamation points these savory tid bits need in a single article. Just on your own, go back and replace any punctuation you see with a mental exclamation point… BOOM Bacon!
MAS tried both ways Scrambled and Sunny Side Up style, Apparently the winner was Sunny Side Up. I think… in  retrospect  we are all winners after having seen this!