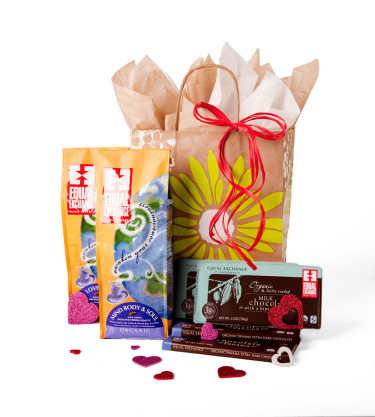 Over at the Good Human they are giving away a nice gift basket full of Fair Trade Goodness.To Enter head on over there to read the article and leave a nice comment. Enter and join in the Fun!
I love fair trade coffee, i've just never had the opportunity to enjoy fair trade Chocolate. For some reason the Coffee has gained more traction around here while people are content with buying Chocolate from the same old companies.
Coffee it seems has started to transcend the role of a common commodity, which is awesome for me. The more places that have different coffee's for me the better. While specialty products are available for almost anything, even special milk, eggs ect. Chocolate is only in its infancy in terms of widely available alternate product sources. I can't wait to see where this goes.
Either way be sure to check out The Good Human's Valentines day contest!