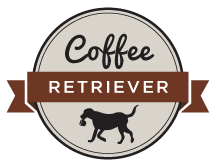 I know a ton of people who have Keurig  Machine's and they all have the same problem. Getting the K- Cups. The machines are great for people on the run who happen to need a quick hit of coffee, tea, or cocoa. K-cups are also a very economical  alternative  to buying your coffee every day at a local dunkin or starbucks.  They work very well for the caffeinated  among  us who aren't able to make it out of the house for whatever reason. And finally the machines are also a good tool for those who don't want to deal with the hassle of making a whole pot.
But those K-Cups seem to fly out of the rack in any truly well caffeinated household. You need to make sure that you have a good stock on hand to cover all the bases. And while making a cup for yourself in the  morning  is awesome, making 8 cups for a birthday party isn't so great on the wallet.
I'm not sure about you but I hate having to remember to get coffee. Not that it's a chore mind you. Drinking the coffee is the bee's knees. The problem is that in today's busy world you don't always have the  time  to get to the store that has the best coffee for your needs. One store might only have a limited selection of coffee or not have enough to make the trip worthwhile. With K-Cups selection is key, you want to be able to pull from the widest variety of  flavors, and  Enter the Site of Coffee Retriever, where their tagline pretty much says it all. Fetching the best deals on Coffee.
They have a wide variety of K-Cups available  everything  from Green Mountain to Caribou, Bigelow teas, Cocoa, the whole works! Why bother trekking from one store to the next searching for that elusive flavor, brand or price when everything can be wrapped up nicely in a neat little package. Stop searching a just head on over to  Coffee Retriever  to get the job done right and for the right price!
Disclaimer: This post is a  Sponsored post, the words and statements all reflect the independent views of The CaffiNation