Here in the Northern Hemisphere, it is summertime and the hot glare of our solar benefactor is blazing down upon us all something fierce. Why not look cool and cool off with some shades? How cool would those shades be if they were made from a coffee-based material instead of plastic? I would consider that a fantastic start, but only if they looked as cool as they are. Enter Ochis a Ukrainian based company putting together a Kickstarter for the world's first designer coffee sunglasses named the Ochis-Coffee. As of the writing of this article, the Kickstarter is not yet live, but we will update this page when it does launch. And you will want to pay attention since the first customers get a pretty hefty discount on the glasses.
The Devil is in the Details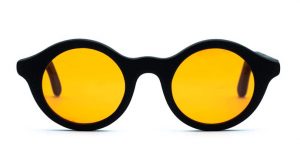 The details are a bit light right now but here is the rundown from their website. The materials are all responsibly sourced and made from a combination of flax seed oil and coffee grounds. Their product page talks about the future of Fashion, being Conscious Fashion. And I love the sentiment. The glasses are handmade and they take approximately 7 days to manufacture. The site states that the coffee is hand tamped… I'm not sure if that means into the mold for each frame or if that means into the office coffee machine before they use the spent grounds. There is no word on whether the grounds are pre-used, or fresh, single-origin, Arabica, or Robusta. I would be curious if the company didn't ship the glasses with a small sample of coffee so you could taste your glasses as well. All of this is tongue in cheek, of course, but I wonder about some of the processes behind the creation.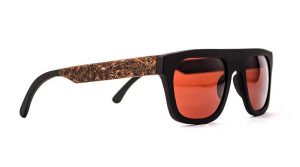 Stop and Smell my Glasses?
The glasses actually smell like coffee, according to their website. Talk about a pick me up, but do they have a good mouthfeel if I chew on them. They have a matte finish to the material, but how durable are they? The questions sound funny, and some of them are only half serious, but I would love to find out. They will be available in 5 different styles so no matter your taste one should suit you, priced at 119 Dollars for any of the styles, before the discount. Which isn't too bad when you consider comparable designer sunglasses can easily be that much.
So either head on over to their website to enter your email address for the pre-order, or check back in with us periodically. We will add in the Kickstarter when it goes live. Until then, Here's lookin' at you!