Getting coffee on vacation is always an adventure and frankly trying out new and exciting coffee houses is my favorite part of any trip. I like to try both and espresso and a cold brew. My wife who recently within the past few years just started drinking coffee joins me.
Today's stop was Treehouse cafe and coffee in Duck NC. A fun little place hidden in the back of a boardwalk with lots of shops and stores. Despite being hidden away from the main road the place was hopping.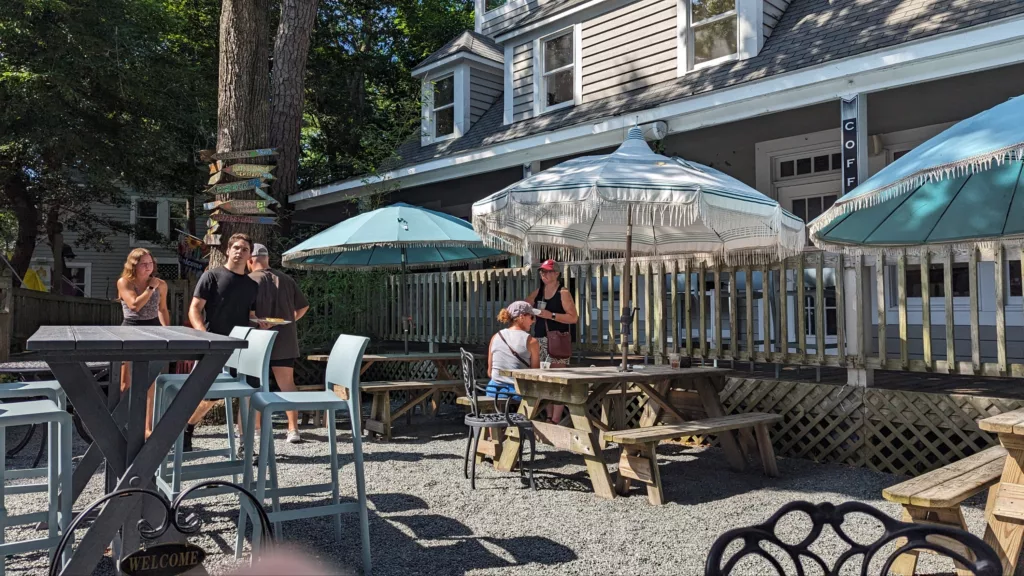 There was a line out the door when we got here. The atmosphere was fun and friendly. The staff, very nice. My espresso was bright and clean.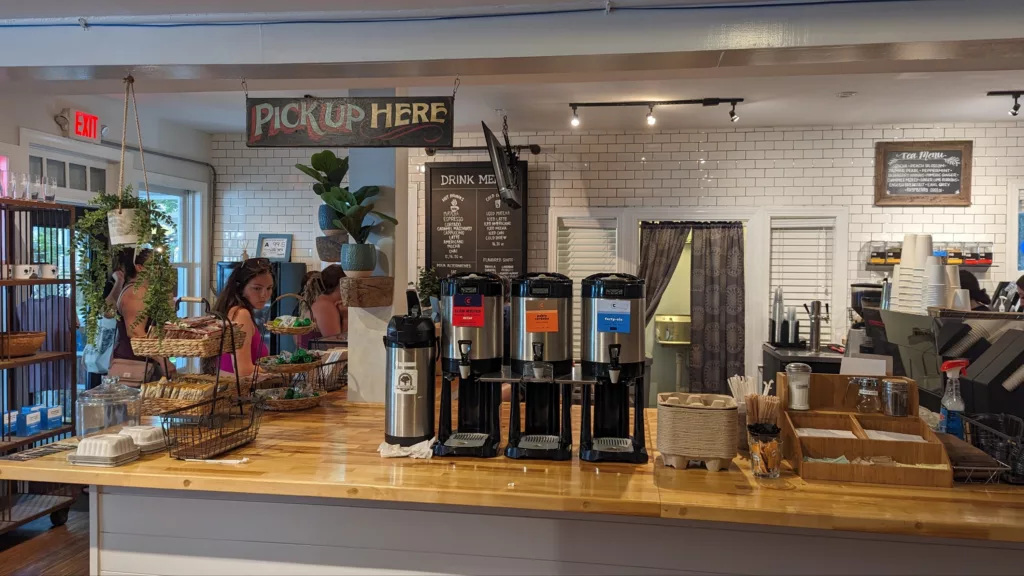 The cold brew was lighter roasted and very bright. Overall excellent, a little sour but that's fine.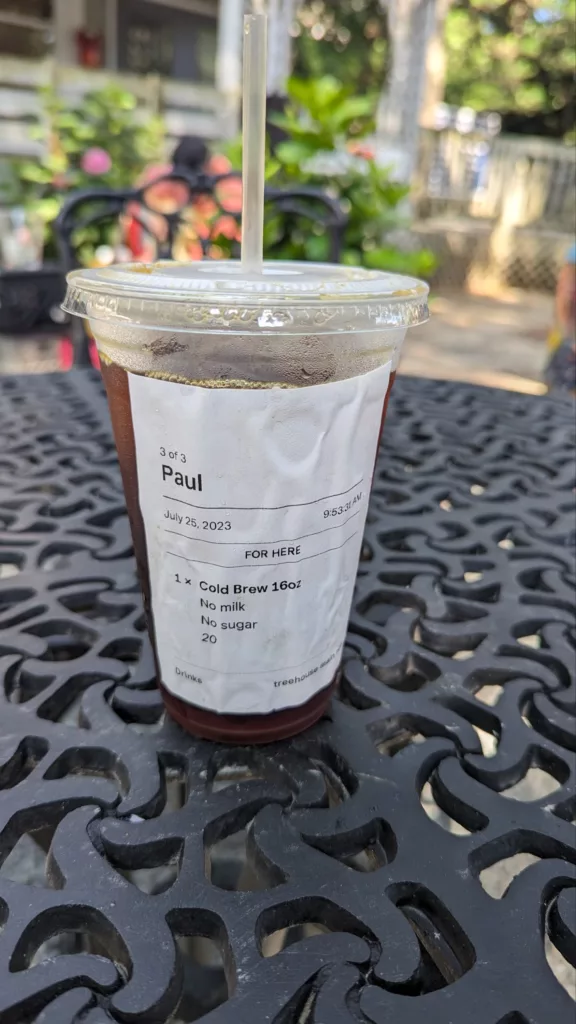 If you are looking for a fun coffee house while you are in Duck make the trip to the back of the shops on route 12, near Christopher drive for the treehouse cafe and coffee.