Is it fast? It can make a lunch run in under 12 parsecs. The Grillenium Falcon is the lastest in food truck technology from the fine folks at    Were I work we know a thing about food trucks, From the Big Green Sexy Truck (No Lie that is its name, i think they have chicken) To the Dapper Dog, and even the CupCake and Insomnia Cookie trucks there is a plethora of good food here.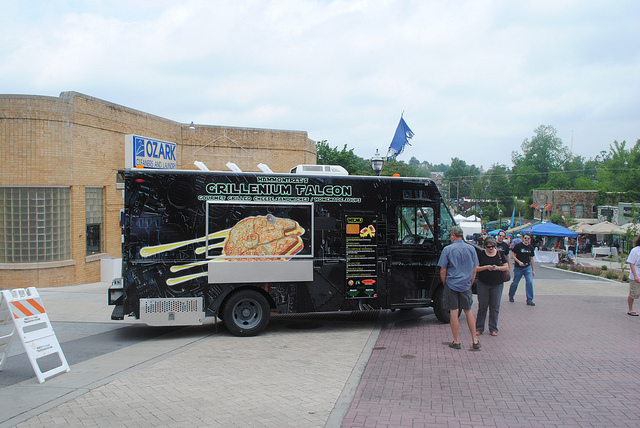 Why is it that i feel slighted now? I mean… We have everything from Crepes to a Taco only truck Halal food, Japanese food , and this one truck would make us complete.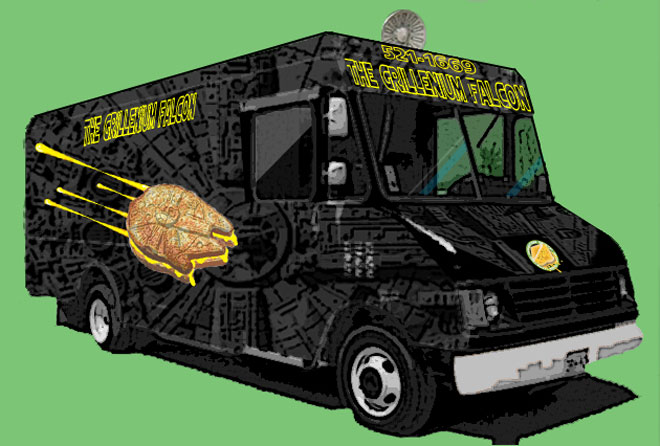 Help Me Grillenium Falcon you're our only hope!
Awesome Alert: Hammontree's 'Grillenium Falcon' grilled cheese food truck | Fayetteville Flyer – News, Art & Life.