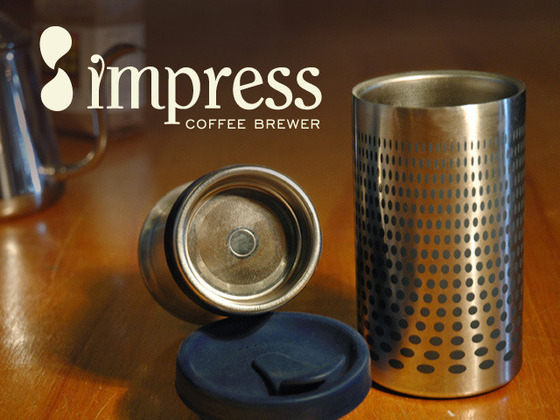 If there is one thing I've seen from kickstarter it is a ton of really well designed campaigns focused at coffee lovers. This one is no differernt. The Impress coffee brewer takes the concept of a travel mug, the ease of a press pot and the simplicity that is only born of a well thought out design process and mixes them all into one product the  Impress Coffee Brewer.
The  Impress Coffee Brewer  looks to be an easy to clean portable press pot. As someone who breaks more than his fair share of delicate coffee equipment, because I'm clumsy i love that it's  Stainless  steel. So just a heads up to on the go coffee snobs this one looks fantastic!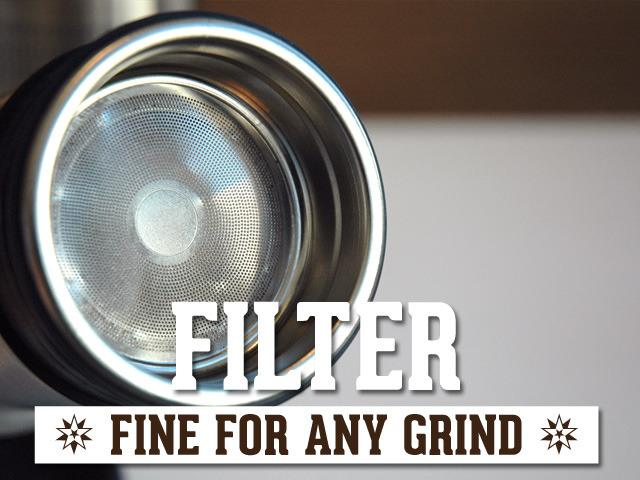 It looks like a a Aeropress, a French press and a travel mug went into a room and 9 months later a bouncing baby press pot shows up. I'm curious.
Impress Coffee Brewer by Gamila Company: Aly & Beth Khalifa — Kickstarter.