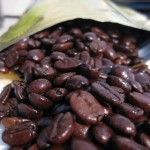 So today, September 29th is National Coffee Day!
What does that mean? Well a lot of differernt places are offering free coffee. But I'm taking a  different  route. I think you owe it to yourself to try and find the best coffee in your area and enjoy it. In fact take a few extra moments to savor each sip of your special brew today. If you love coffee with cream and sugar, go for it, but savor the flavour. If you happen to wander by a cafe ask the barista what they would  recommend. Try something new, or go with an old favorite.
Coffee is a Many  splendor-ed  thing… Seriously though, its the second most traded commodity in the world yet it can be enjoyed from a single farm, or you can roast your own. Drink it with friends, drink it alone, or just drink in the sweet smell.
So I'll leave you with one of the things that got this site started, my poem
Coffee
Buzzing, bizzing, flying.
Going blurry blinking.
Bomby why so bickery?
Flying through the day to fast to think.
Deep elixir, magic broth. 
Rich earth tones of musical nonsensical symbolism.
Floating ore the mind, 
Sailing on a sea of soapy suds.
Warm cool draught as a mid fall knight
Charging on a stallion marching on the battle field
A deadly ballet of death
A macabre sense of rushing 
ebbing energy slowly stopping
Check back throughout the day as we post some coffee inspired designs.