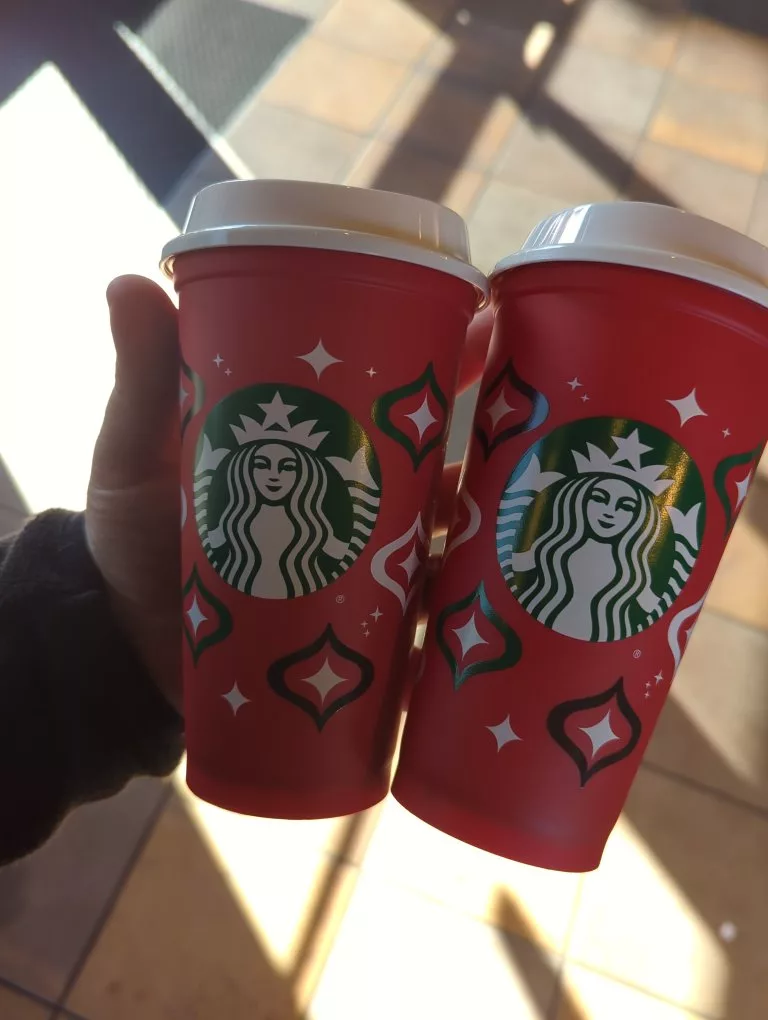 Every year Starbucks debuts their resistable red cups for the holiday season and gives them away free with a holiday beverage purchase. I don't drink a lot of overly sweetened coffee concoctions but I like free stuff.
This year my wife got a pumpkin spice latte and I got an oatmeal chestnut praline latte. Gotta try something new every once in a while. Secured our free reusable cups and had some tasty beverages to boot.
From what I heard the pumpkin spice latte was well done but from my own experience the chestnut praline latte was very good and sweet but over 400 calories for one large drink. I'm not a fan of drinking my calories usually so this is definitely a sometimes food. But for the holiday season a nice treat.
How do you enjoy coffee beverages for the holiday season? Is there a special something you look forward to? I love the fall so I'm all about Apple cider at this time off the year. But give me black coffee any day.