Look on the horizon it's the Rare Tea Moon…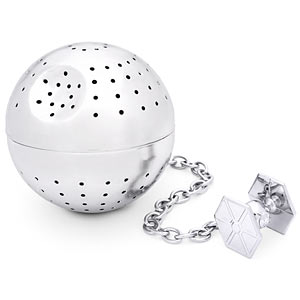 Wait… that's no moon! Its a Death Start Tea Infuser. Yeah exactly as geek as it sounds. And the only gripe could possibly be that the Tie Fighter is to the wrong scale if you have something the size of a moon. Exhaust ports non withstanding this is flat out awesome!
$19.99 and Alderaan will be spared!  Beware all you Forest Moon Coffee Press Users this thing is for real. But lets be honest, with the size of this thing it would be able to make enough tea for a Wookie sized thirst.