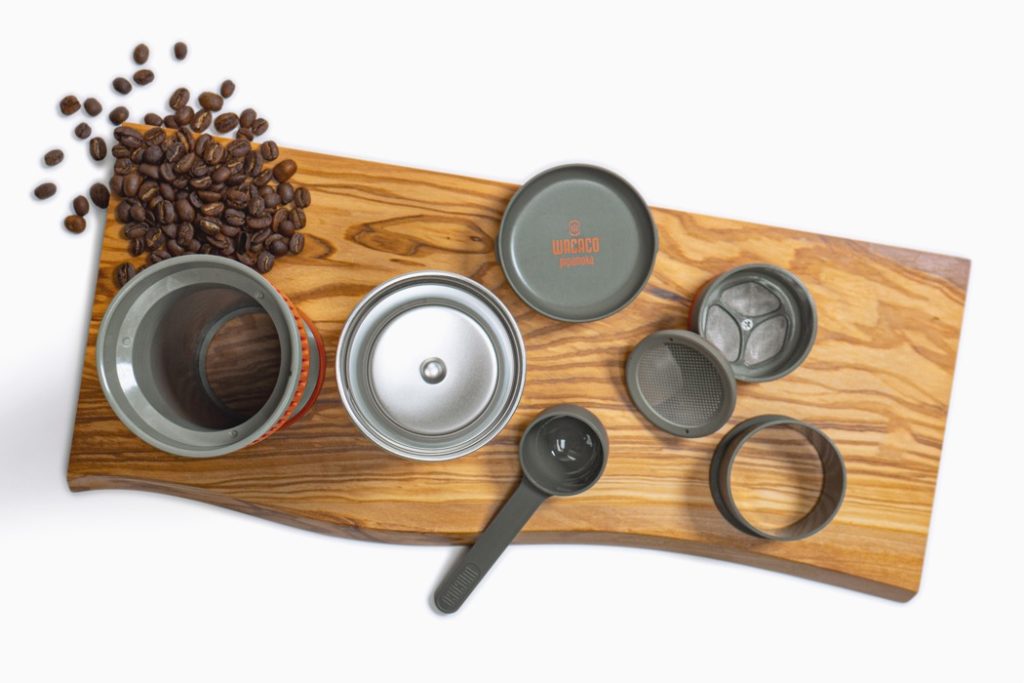 Brewing coffee on the go has never been easier than it is today. And with the wide variety of methods available out there, it takes a special something to come out to make me want to buy in. Enter the Pipamoka. From the creative minds at Wacaco, the Pipamoka is a new way to brew your coffee on the go that brings to mind the Aeropress for its simplicity, and the also Wacaco produced Nanopresso for its ingenuity. The Pipamoka wins massive points from me for being a manual process, the simple action of unscrewing the components creates a vacuum used to brew the coffee with the power of your hands.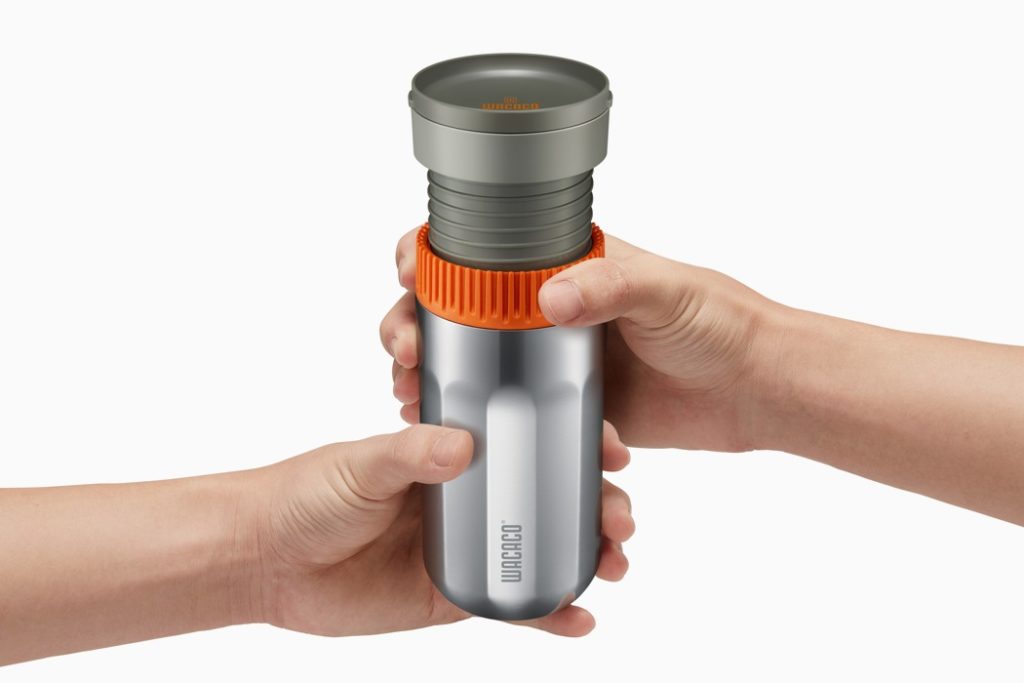 It all starts with an inner sleeve filled with boiling water, you then drop the brew pod into the inner sleeve and let it sink to the bottom of the mug. By twisting the two parts with your hands the inner sleeve rises out of the thermos and creates a vacuum through which the boiling hot water is pulled from the inner sleeve into the thermos below. The coffee grounds are compacted and filtered all right in the brew pod and the water flows through it to reach the thermos. Once the sleeve is removed from the mug you are left with your fresh brewed coffee sitting in a thermos capable of keeping it hot for 3 – 4 hours. The included lid even fits on the thermos section to keep your coffee ready to consume at a moment's notice.
I love the simplicity of the design and the concept. Once you see the Pipamoka used in the video above the concept couldn't be any simpler. And unlike a lot of other fancy gadgets used to make coffee, this one is all manual and even reasonably priced at $39.90 I wonder if I have enough room in my cabinets for yet another way to brew coffee?