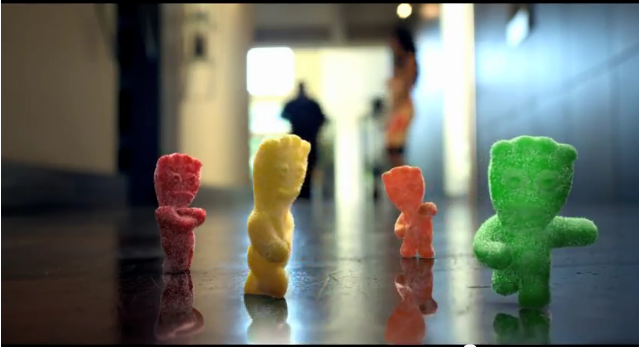 What do you get when an old school rapper like Method Man hits up some Sour / Sweet candy treats?
I love me some Sour Patch Kids.  And according to the video a new game called World Gone Sour  This video has some seriously  quotable  lines, and a lovely Star wars reference.
World Gone Sour (The Lost Kids) – OFFICIAL VIDEO – YouTube.
First off, I should have to say this… but. Don't call it a sell out, its been here for years. This is simply an awesome crossover.
h/t to CC Chapman on the find