Podcast: Play in new window | Download
Subscribe: RSS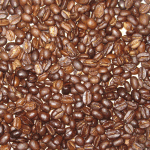 Suspension of cloudy particles… Walking through each morning in a haze
This week has been a post turkey day haze. Who would think with the offices being closed you could still come back to work piled up? Lots of stuff to do in work, a couple of fun projects and progress. But overall a week of waiting so far. Well waiting and killing trees because we are printing up a storm.
On tonight's episode we deal with photographing nukes, biological systems design, the  TSA scanner kerfuffle. Naughty bits and funny t shirts aside this show is a mish mash of only the most entertaining stuff I found online this past week. A bit of holiday spice thrown in to round it all out. I hope you enjoy. No Leftovers here people… this is all fresh roasted.
Sponsor: Visit  gotomeeting.com, click the try it free button and use promo code: Podcast.
Geek Cruft
Food and Caffeinated Bits
Not much to report back on but keep your ear to the ground because we have some seriously fun stuff coming down the pike!
Water quality in detail
Many Thanks for listening, Stay Caffeinated!
Phone 215-240-1319 | Twitter @caffination | Facebook Fan Page
Subscribe via | RSS | iTunes | Zune