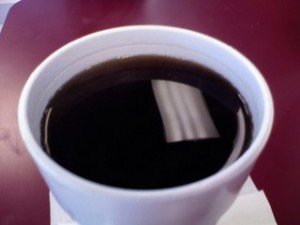 So it is that time of year again when everyone gathers around a large table, eats  copious  amounts of homecooked food and makes some bad  decisions  during the course of conversion with family in tight quarters. But it is also the time when people like to say what they are thankful for, things that have gone right, or lessons learned from hardships  experienced.  But unlike common etiquette  where you say thank you after getting a gift we're flipping this situation on its ear! For sharing what you are thankful for you can get some fun stuff!
Buckyballs, that fantastically fun magnetic figdety toy has graciously offered to giveaway three sets of their product to  loyal  listeners and readers of the CaffiNation. I've talked about my need for a fidget before. I have busy hands that need to be kept occupied while I'm working on projects, on conference calls or in meetings. And this silent toy is just the thing!
So here is what is going to happen, We're going to give away 2 sets randomly and one on merit.  What does that mean? Well we are going to be  choosing  two winners at random out of all of the entries, and the final set will go to someone  who  produces the most deserving  entry, as decided by yours truly. You enter the same way for both possibilities.
How to enter? Complex contests are horrible, Simply leave a comment on this post, or drop me an email at thanks@caffination.com, with a valid email address, about what you are thankful for this year. Do so before December 10th. Two random comments will win Sets, as well as the best response overall. What does best mean? Who knows, but if its heartwarming I might go for it,  humerus  always a plus, or overly geeky that might win it as well. The rest is up to you. Leave a comment, or email and get in on the  fidgety  goodness.
We added the email option in just in case people didn't want to air their 'Thankful Bidness' in public
If you can't wait to try this toy, or you have horrible luck we have you covered. If you don't win you can always go to  www.GetBuckyBalls.com and enter "caffination" for a promo code to earn 15% off through December 15th. Or Even if you do win the Code still works. Basically its something for nothing!
Enjoy and get to commenting.
Check out this video to see all the wonderful things you can do with Buckyballs.