Podcast: Play in new window | Download
Subscribe: RSS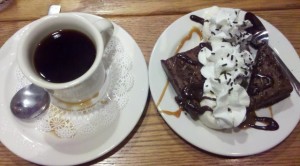 Into every roast a little chaff must fly
So School is winding down, the work is ramping up and things are busier than ever due to the holiday season. here's hoping you are taking a couple of minutes to stop and smell the cocoa with you loved ones .
If only the fates would play nice I'd be able to produce and get this show up on time and correctly. Last week there was a small glitch and the show was live but not public for 23 hours before things got sorted out. Small plugin glitch, to make sure you get the show drop a line to caffination@gmail.com and ask to be added to the mailing list.
So tonight we hit a lot of notes from this past week. Wikileaks was huge news and I give my opinion and note a couple of places you can find more information. And trust me information is good. The reasons people hide it are the interesting bits.  And since we have been hitting the hard topics a bit often of late there is plenty to lighten the mood after that from hilarious video to creepy science. Hopefully you will enjoy the show I have cooked up for you.
This is the last notice you will get to enter the Buckballs Be Thankful Giveaway! Either leave a comment on that post detailing why you are thankful or drop an email to thanks@caffination.com.
Sponsor: Visit  gotomeeting.com, click the try it free button and use promo code: Podcast.
Geek Cruft
Food and Caffeinated Bits
Many Thanks for listening, Stay Caffeinated!
Phone 215-240-1319 | Twitter @caffination | Facebook Fan Page
Subscribe via | RSS | iTunes | Zune